
Field Emission Scanning Electron Microscope (FESEM)
Model Hitach SU-70, variable pressure FESEM with EDX and nanolitography.
The Hitachi SU-70 Analytical Field Emission SEM combines the field proven stability, high current and brightness of the Schottky electron source with the ultra-high resolution of 1 nm. The large specimen stage and analytical chamber accommodate a wide variety of analytical instrumentation such as EDS*, WDS*, EBSP*, CL*, STEM, and e-Beam Lithography techniques optimized for simultaneous analysis.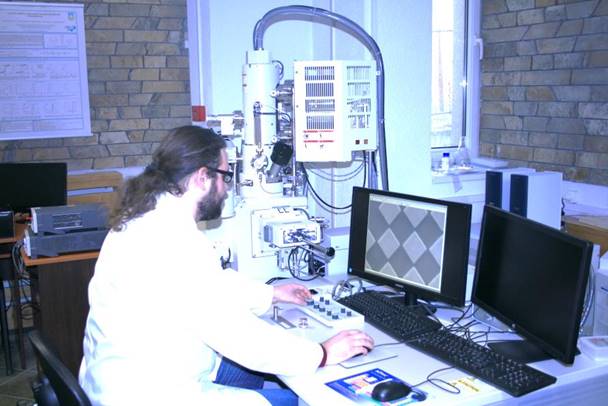 
Scanning Probe Microscope (AFM/MFM)
It is based on the detection of the interactions forces (electric or magnetic) between a probe and the sample surface (conducting, insulator or magnetic samples). A tiny tip fixed at the end of a flexible cantilever is scanned in a raster pattern over the surface. The tip-sample interaction leads to the cantilever deflexion which is monitored using a laser beam reflected from the top surface of the cantilever. The beam is reflected towards an array of photodiodes. A feedback control assures a tip-sample interaction constant during the displacement. Our AFM (NT-MDT Solver Pro-M) is installed on a vibration isolation table and can be operate in contact, tapping and non-contact modes.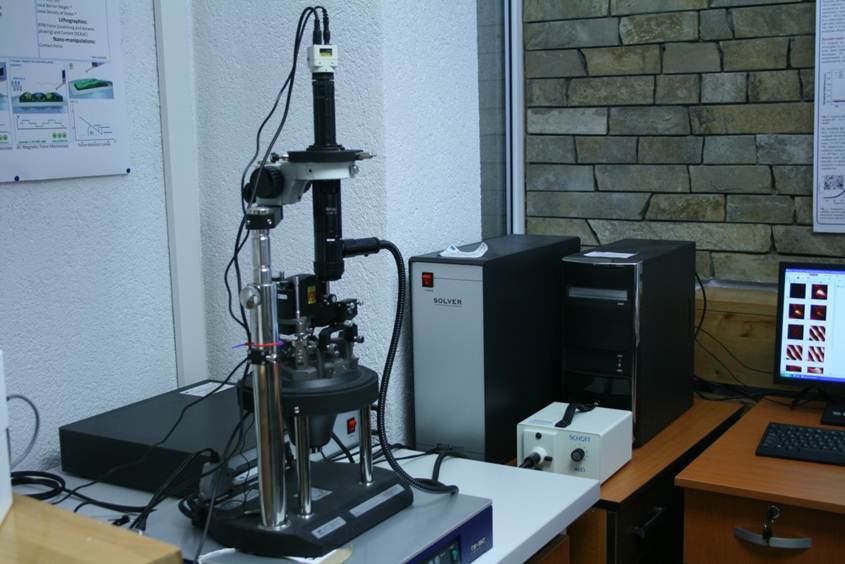 The handling of nano-object (indentation, local anodic oxidation, etc.) is facilitated by the Nanolithography software.
This device offers applications in various fields (physics, chemistry, biology). It is a tool that can be used for the characterization of roughness or to discriminate between different types of materials. The mapping of the magnetic field (MFM) could be also realized.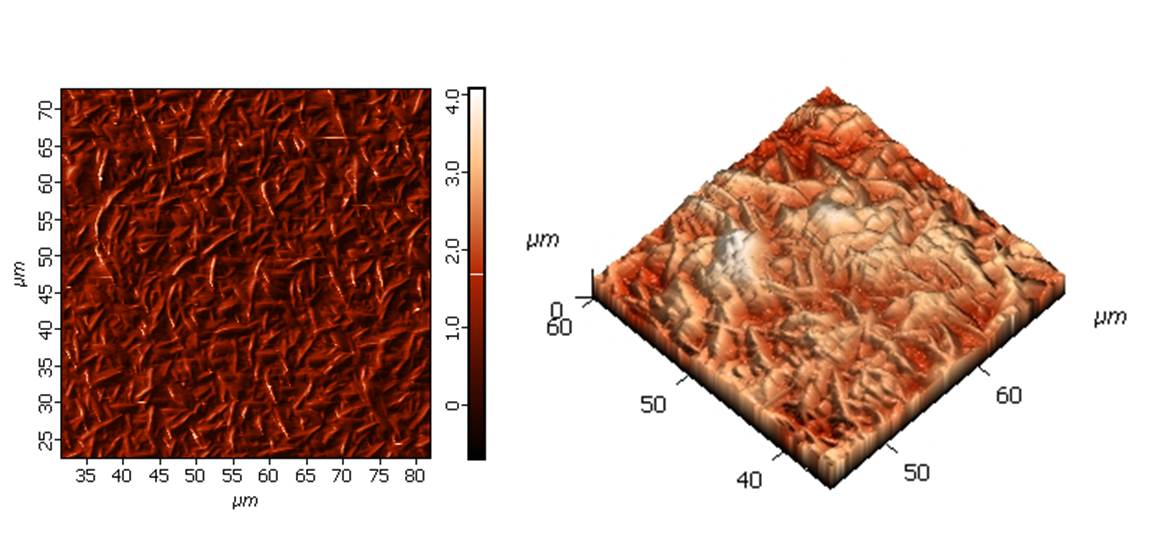 2D and 3D AFM images recorded on an electrodeposited thin film