This setup is dedicated to manipulate nano- or microscale samples (nanoparticles, nanowires, nanorods, etc.), of various shapes and aspect ratios, by dielectrophoresis (DEP) technique (electrical field assisted technique). DEP is a phenomenon in which a force is exerted on a dielectric particle (which is in a colloidal solution) when it is subjected to a non-uniform electric field. To trap the nano-objects, the DEP potential has to exceed the thermal energy. Apart the translational motion, an electric field applied to a non-spherical nano-object induces a dipole moment preferentially along the long axis direction, generating a torque which tends to align the nano-object along the field lines.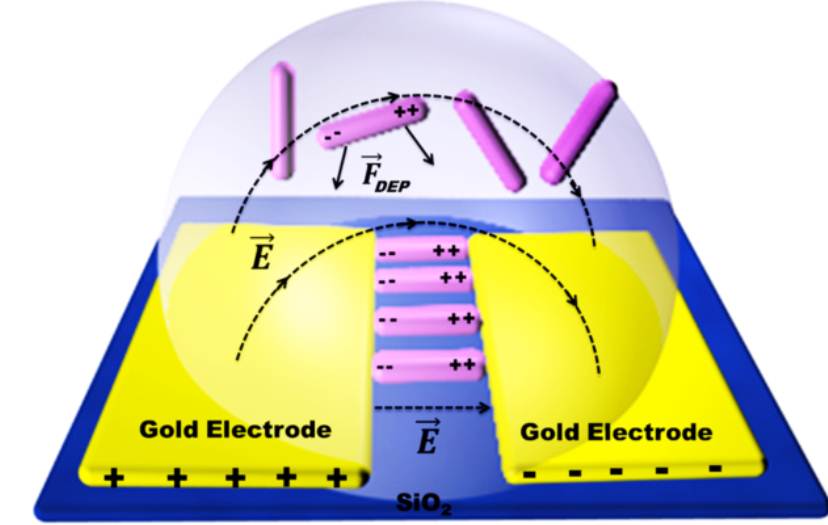 This technique allows the organization of nano- or micro-objects between electrodes.





In our Lab, the ac field is obtained with a Metrix GX320 Signal generator with the following technical details:
- Output Frequency range: 0.001Hz - 20MHz;
- Output Voltage: 0-20V Vpp;
- Frequency meter: 100MHz.