We have full access to the following large infrastructure:

Broadband Dielectric Impedance Analyzer
PRODUCER: NOVOCONTROL Technologies, GmbH & Co. KG
The system comprises of a high resolution impedance analyzer for electrical analysis of materials or components in a frequency domain of 3 μHz to 20 MHz and variable temperature, ranging from -160 to +400 °C (± 0.01° C). The system includes a high temperature furnace which can extend the range to a maximum of 1200 °C and allow for high temperature tests under controlled conditions (vacuum, inert gas, reactive gas, pH2O, etc.). The system also includes a high pressure option for dielectric and conductivity measurements from 0 to 3 kbar and temperatures from 25 °C to 250 °C.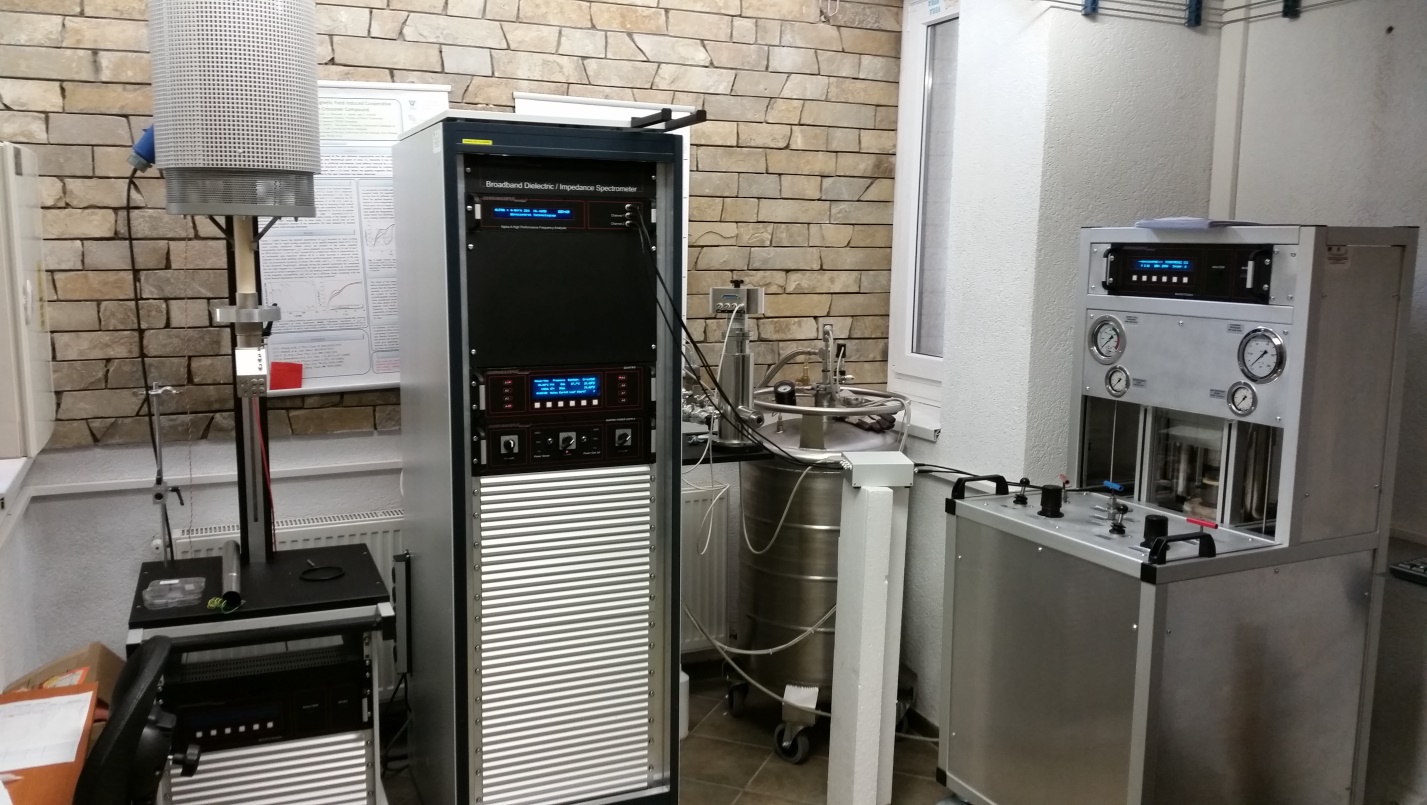 
SQUID Magnetometer
PRODUCER: Quantum Design, Inc.
The SQUID (Superconducting QUantum Interference Device) magnetometer can perform magnetization measurements with less than 10-8 emu sensitivity in a -7T to 7T magnetic field and 1.8K …400K temperature range. The oven option included allows for magnetic measurements from 300K to 1000K extra temperature range. The system is cryogen free and includes a AC measurements option (0,1 to 1000 Hz), resistivity measurements option, hydrostatic pressure cell with maximum applied pressure of 1,3 GPa and magneto-optic measurement option (FOSH) with a 150W light-source and filters ranging from 430nm to 850nm.